At La Villonnière we have three comfortable guest rooms. These are each equipped with two new boxspring beds and our family room has an extra single bed. All rooms have enough space for a cot, which we can add, so that parents can share a room with their small child.
All our bedrooms are centrally heated and have their own bathroom with shower, sink and toilet.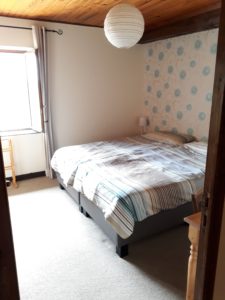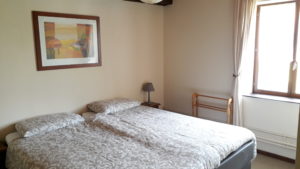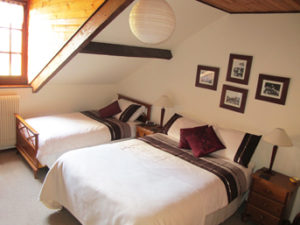 The new family room (room 4) can accommodate 2 adults and up to 3 children (up to 15 years of age). The children's area is elevated (1 metre) and can be reached via a ladder. A cot can not be placed in this room.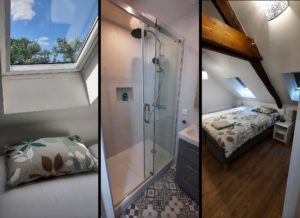 The salon
Here we serve breakfast in the morning. You can also read, watch TV / DVD or play a game here.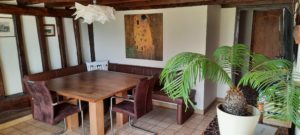 The guest kitchen
The kitchen opposite the salon is solely for the use of our guests. You are welcome to buy your own food to prepare a simple meal here, and eat it either in the salon or at one of the tables in the garden, the choice is yours.
The kitchen is equipped with a microwave oven, cooking plate, fridge, toaster and kettle. Kitchen utensils, china and cutlery are provided. Tea, coffee and water are always available in the kitchen to ensure that our guests can make a drink whenever they feel like one at any time night or day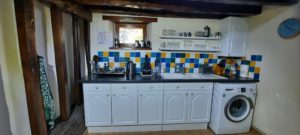 There are plenty of very good restaurants near to the house, Parnac is nearest, you could walk if you felt energetic. Saint Benoit du Sault (Papa Will, Auberge Du Champ De Foire), Eguzon (Le Cottage), Gargilesse (Auberge Hotel Des Artistes ) and Chaillac are just a short drive away and offer a diversity of menus to suit all tastes.
In the garden is a small swimming pool where you can refresh yourself in the summer. Sun loungers and hammocks are available for guests on sunny days.