Are you ready for a holiday where you don't have to do anything, but where you can do a lot? Come and enjoy a holiday and relax at La Villonnière bed&breakfast.
On this page you will find the tarrifs for the different rooms.
La Villonnière has 4 comfortable guest rooms, each with its own bathroom. The rooms each have 2 box spring beds and the family rooms have extra beds.
All rooms (except the new family room) have enough space for a cot, which we can add, so that parents can share a room with their small child.
We also offer our guests:
– free parking and free Wi-Fi.
– also a dining room where breakfast is served, but where you can also watch TV, play a game or read.
– furthermore a guest kitchen where you can prepare a simple meal yourself. (There is a fridge, a microwave, an electric 2-burner cooker, a kettle, a Nespresso machine). Tea, coffee and filtered water are always available in the kitchen so that our guests can make a drink whenever they feel like it.
– and lastly a large garden with a heated swimming pool and several seats, sun loungers and hammocks (during summer). Here, on fine days, breakfast and possibly also dinner are served.
More information about the rooms and pictures of La Villonnière b&b can be found here.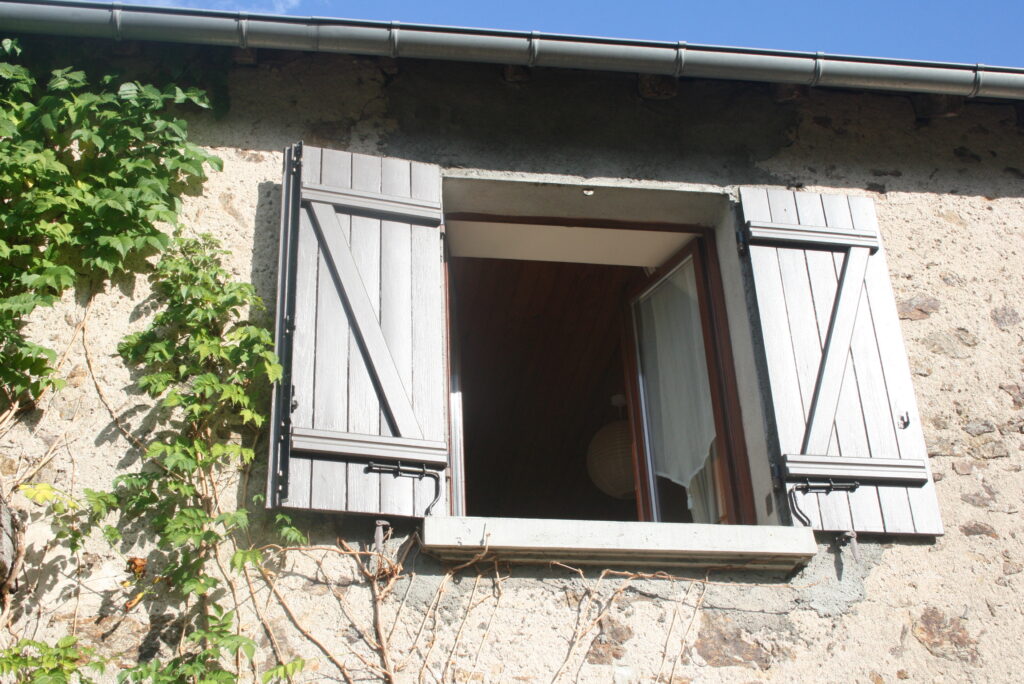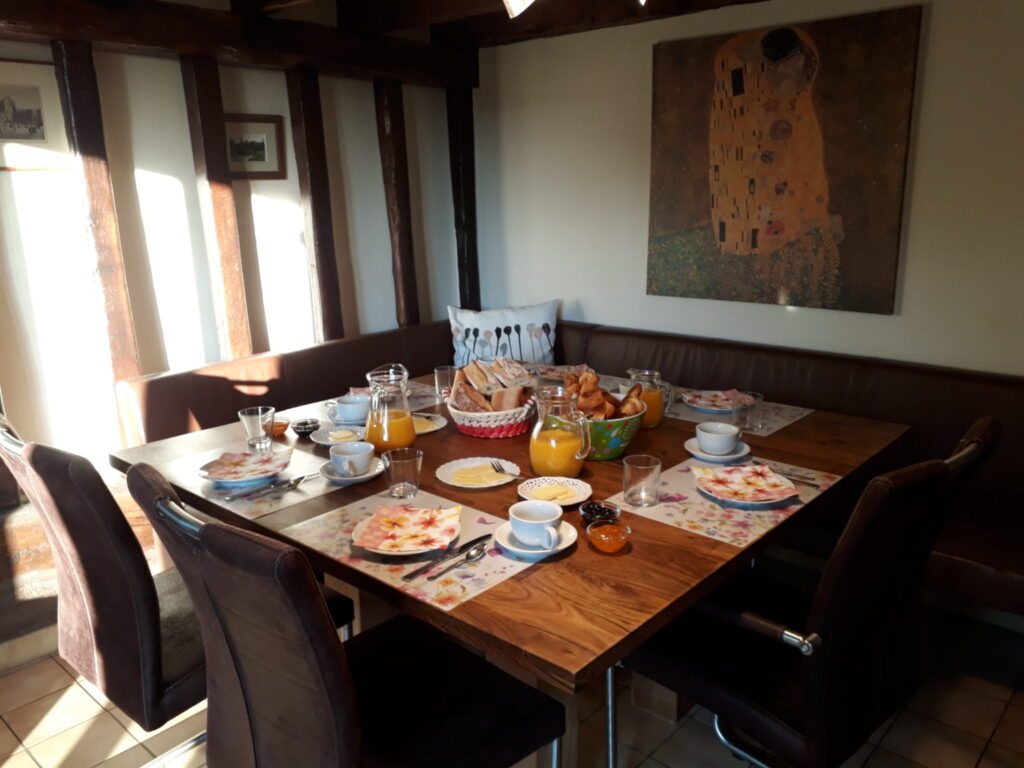 Holiday
One week holiday in a double room with private bathroom including breakfast and one dinner (arrival date can be any day of the week)
€ 400,-
No traffic jam to your holiday destination
"No traffic jam" package. If you have booked a holiday home in the south of France or Spain, you almost always have to arrive on a Saturday. In the high season, this means you have a very high chance of getting stuck in a traffic jam. Book a "bridge" with us: arrive at La Villonnière on Thursday and leave for your final destination on Saturday. With us, you will already be in a holiday mood and guaranteed to be completely relaxed when you travel on.
€ 120,-
Single night
It is also possible to stay with us for shorter periods:
Double room, one or two persons – 68 Euros per night.
Family room, two persons – 73 Euros per night.
Family room, three persons – 83 Euros per night.
Cot – 10 Euros per night.
When staying a minimum of two nights, you get a 5-euro discount per night.
The price includes breakfast. If you have specific dietary requirements, please let us know in advance.
A tourist tax of 0.60 per person (> 18 years) per night is applicable to all overnight stays.
Dogs are not allowed in our chambres d'hôtes.
Tariffs for our new family room
In 2022 we have created a fourth room – a family room – on the second floor. This room is completely new and suitable for 2 adults and max. 3 children (up to 15 years). A cot cannot be placed here. The children sleep on an elevation (1 meter high) that is accessible with a ladder. The room has a bathroom with shower, washbasin and toilet. 
The costs depend on the occupation.
5 persons: 140 Euros per night
4 persons: 130 Euros per night
3 persons: 120 Euros per night
Here, too, the price includes breakfast and for stays of at least 2 nights there is a 5-euro discount on the room price and for stays of at least 7 nights even a 10-euro discount.
We can also arrange dinner for you: 3 courses including wine/drink for 22 euros. Children up to 4 years are free, from 4 to 12 years 12,50 euros.
Dinner is served every day at 7pm except Wednesdays and Saturdays in July and August. Please let us know at least one day in advance if you wish to join us.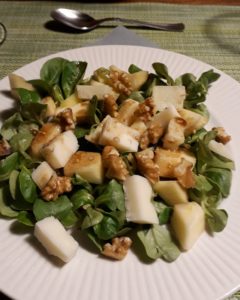 Table d'hôtes means eating with the hosts. It is not possible for us to make exceptions to what we cook in the evening.
Dear Frank and Marjolein,
Thank you so much for your warm welcome. The children really enjoyed the peace and quiet, the fun toys, the idyllic garden and above all their great playmate Chouette. We have enjoyed the last 3 days on your beautiful domain. (The friendly atmosphere, the pleasant meal together, you, whom we could go to with all our questions, the dog that happily frolicked between the children. It was a wonderful stay! Thanks a lot!
Love, Bart & Ine, Louis & Renée